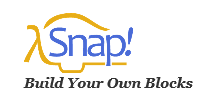 This blog post will illustrate how we can change the costume of sprite in SNAP!
To use SNAP!, open the link in your web browser: http://snap.berkeley.edu/snapsource/snap.html
If you already have an account, you can login using it, or create a new one, or use SNAP! Without any login.
In SNAP!, costumes for a sprite represent how the sprite is going to look. You can choose to create your own (as we will do in this blog), choose one from SNAP!'s public media library or upload your own using an image file.
For the purpose of this blog post, let's change the sprite's costume to a ball.
To start with, click on the 'Sprite' button at the bottom right in Sprite Corral area.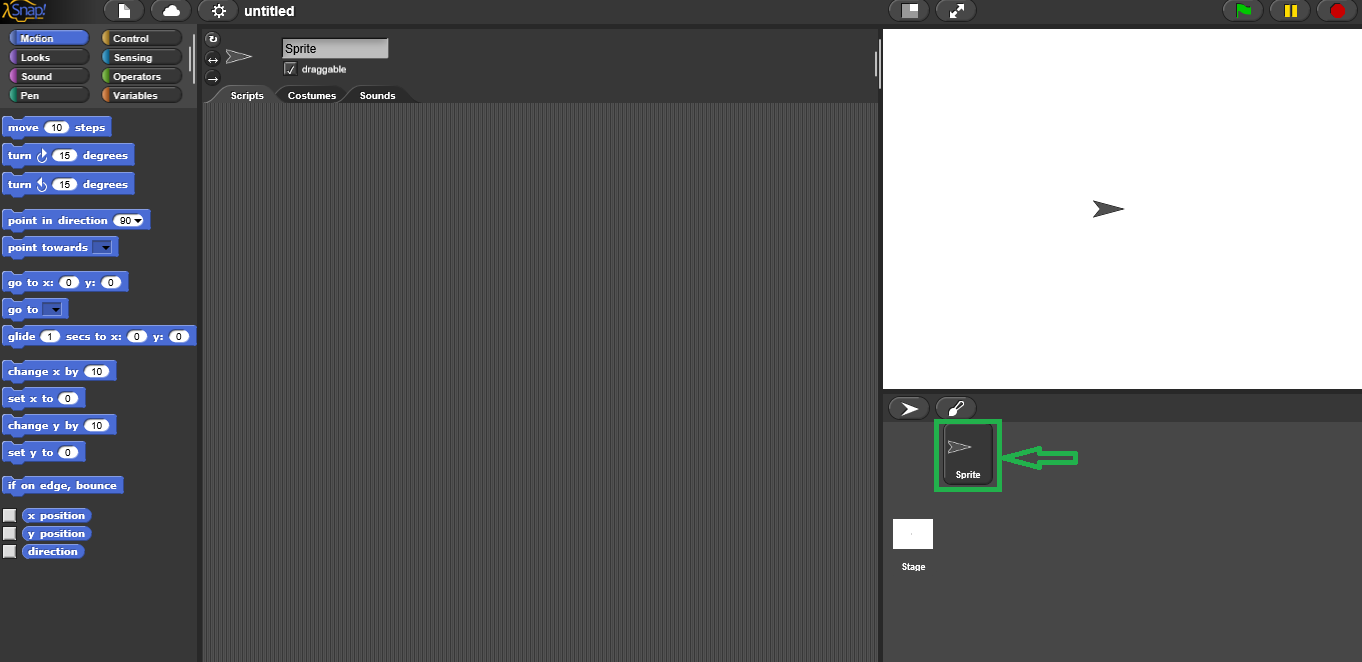 In the text box at the top in Scripting Area, which says 'Sprite', change the text to something meaningful like 'Ball'.
Click on the Costumes tab and then edit button next to Turtle.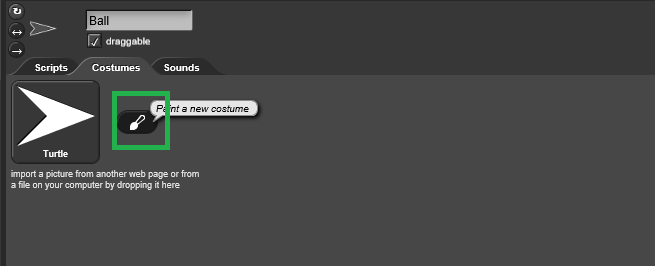 This will launch 'Paint Editor' window. In that draw the ball and align the axis with the center of the ball using the cross button like this: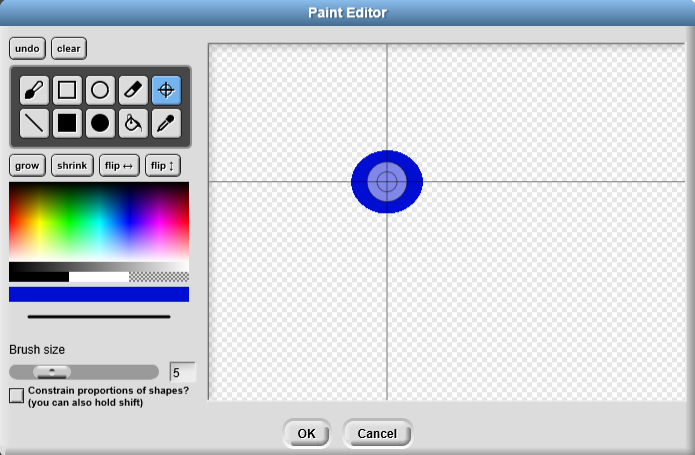 And then, click OK.
Voila! Your sprite has a new costume now.
Try creating your own costumes and leave a comment below with an image of the one you created…