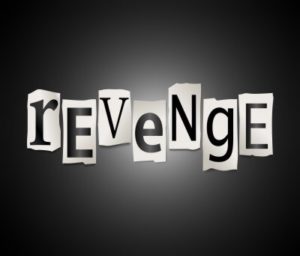 Today I was the on-call person for my team, which means that if there is a customer having any issue important enough, I can get a call in the middle of night as well.
Generally our team doesn't get much customer issues, but I being the lucky one, we got 2 in the week I was on call. First one came around 10 am and the person sitting next to me said: "Oh!this is not our issue, just send it to other team." He being the senior guy I agreed and did as he advised. Now the second issue came around 5 PM and I was already at home by that time, so no one to help. I looked at the customer issue and this also looked like another component's issue and I moved it to other team. Oops!! The same moment I realized that the issue was for our team and there were people already working on it from in my team. Realizing my mistake I talked to the person who was working on it, apologized for incorrect move, informed the partner team that it was a false alarm and moved the issue back to our team.
Mind it, until now I had been doing outstanding in my team and my manager was SUPER happy with me, and I could see that competitive jealous feeling on others faces very clearly. But I didn't care as my work was speaking for me. Now this was a chance for others to take a stab on me and they didn't miss it. I did get nasty emails from some of the super jealous folks that why did I do this, it's misleading the team and blah blah. The person didn't know that I had corrected my mistake already.
Being a chatty wife I was telling this whole incident to my husband and he being the nicest caring person on this earth said that hey baby never mind, next time he did something like this you also send him such nasty emails.
I replied to my husband: "Why should I go down to his level of ignorance and the revenge? I can see that he can't handle the competition and that's why he is acting like this. I am sure he will be fine in couple of days."
After saying that I myself was surprised at my response as I was not acting myself. Had I been the old Silvia I would have been super tensed that someone questioned my abilities. But today I was super calm. I apologized for 2-3 times without taking it personally. That apology didn't hurt my ego, I didn't feel small by saying sorry.
Not just that, something inside me had changed. I have been a super revengeful person in my life. I had a track record of showing people what it means to mess up with me. Until I don't make the person pay for his acts 2-3 times (in some cases even more), I won't let the person go peacefully. At that time, I really didn't matter how much hurt I was feeling from inside, because of taking revenge, didn't matter how much I was impacted, what mattered to me was if I was successful at taking revenge or not.Unfortunately God always let me do that successfully and now I feel bad for it. However this time not just that I was not taking revenge, I was not even feeling bad about it.
I am not sure how this transformation came to me. But may be this is by reading the book Coming Back: The Science of Reincarnation. Now, I am not a follower of Iskon (and I don't think so that I will ever be, considering I have seen both the good and bad side of people working in these institutions) but I am born and brought up in a Hindu family and always believed in the principles of reincarnation. My husband was gifted this book by the president of Iskon temple when we got re-married there to register our marriage in US (we first got married couple of months ago in India, but didn't register our marriage there). This book brought home the fact/belief that all this competition with others is not worth it. At the end we all are souls then why fight? At the end we will all have to unite then why separate ourselves and fight over petty issues.
Now that doesn't mean I stop working effectively towards my goals (because that is competition with my own self – aha!) but I don't want political competition to spoil my journey.Not sure how long this will carry on but for now I am happy with this belief system. It keeps me calm and peaceful, which is good for my husband ☺️☺️
Love and Blessings!